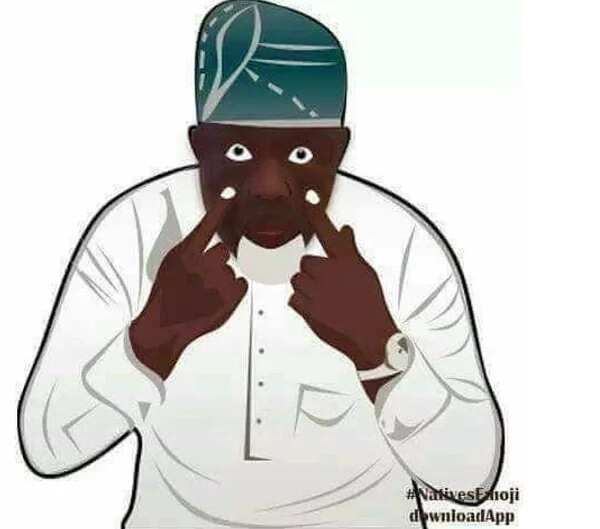 [Former] Senator Dino Melaye – SDM – (Twitter handle: @dino_melaye) on the 4th of August 2020 tweeted a cynically edited video clip of members of the Pyrates Confraternity singing his name in elated spirits. The comment that accompanied the clip SDM presented was, "SDM loved everywhere… even Pirates [Pyrates]." Call it narcissism, the tweet appeared to be a subtly devised public relation's [PR] coup by SDM and perhaps it has worked well. Several Pyrates reacted on social media platforms professing that SDM was a fool to think the Pyrates were praising him because they, in reality, were mocking/condemning him for his bizarre resistance of arrest antics widely televised in 2018. The High Command of the Pyrates Confraternity in the person of the NAS Capoon stepped out to make a press release showing that not only were they not praising Dino Melaye, but they had also for ages used songs creatively to address the ills of the politics and politicians in Nigeria. These reactions looked like the were they responses SDM had hoped for from the Confraternity. He might even suffer Pyrate-envy since he is not a Pyrate.
The assumption that SDM did not know what the contents of the video clip meant may be very naïve one. The members of the Pyrates would accept and reinforce that assumption firmly, even if it is wrong. A Pyrate leaked the video clip to SDM and must have told him what meaning and context of the song. It would take further naivete to deny or reject this. Some members will try to say SDM got the video from a stolen phone, a disgruntled wife or even the confession to a priest which all seems improbable. Is it possible that SDM, a crafty politician who understands PR very well, used slick spin to counter and provoke the Pyrates Confraternity while boosting his own image energetically on social media? My answer is yes. Something else is if the famous adversarial songs of protest and accountability by Fela Anikulapo-Kuti could not turn the tide on dirty politics and politicians (military and democratic) in Nigeria, how could songs sung in hidden enclaves achieve it?
I once worked in Abuja with politicians and senior bureaucrats as an adviser. Every senior and middle-ranking public servant I visited at home had certain books on their bookshelves. The most pervasive book on the shelves was "The 48 Laws of Power" by Robert Green, a manual about how to gain power, influence and fame using immoral dirty tricks. The 6th Law of Power is "Court attention at All Costs. Everything is judged by its appearance; what is unseen counts for nothing. Never let yourself get lost in the crowd, then, or buried in oblivion. Stand out.  Be conspicuous, at all cost. Make yourself a magnet of attention by appearing larger, more colourful, more mysterious, than the bland and timid masses." At all costs impels the user of the law to gain fame or notoriety even if it will cause slander, insults, condemnation, scandal or ridicule. There is no such thing as bad publicity according to this Law. I wonder how many times SDM has read this book, particularly the 6th Law of Power.
SDM strikes most as someone who can deal with negative publicity with considerable proficiency. He craves attention and ignores all else. Shame and embarrassment are no deterrents to his persona or public conduct. Many would agree. He has fainted while being questioned, behaved like a toddler resisting arrest (the basis of the song in the video clip), he has been arrested for sponsoring criminals, threatened to take his case to the International Criminal Court, taunted political heavyweights that have fallen from grace (Adams Oshiomhole and Ibrahim Magu), sang songs that suggest he is invincible/mischievous, and even staged a Pirates of the Caribean themed birthday bash; all going viral. Before his election, as a senator, he was self-portrayed a champion of the common man, but once elected, he became a playboy toff with a hedonist lifestyle and a fleet of choice cars. The former senator is a textbook example of the 6th Law of Power in practice and has used it successfully against many, most recently, the Pyrates Confraternity. He has turned his mockery into favourable notoriety for himself. He has courted much attention from the public at all cost on the backs of the Pyrates Confraternity.
The public does not understand the ways of the Pyrates Confraternity, any PR savvy person knows this. SDM counted on this gap rather astutely and edited the video clip to remove any incriminating seconds – he did not believe the public will see the full video. It is true the video clips mocks Dino Melaye in clear terms, but how is the public supposed to know that?  Apart from the Pyrates, many will take SDM's side or find it amusing. Many will also forever believe SDM is a Pyrate which he is not.
For now, SDM will be on the prowl for another PR coup opportunity elsewhere.
Grimot Nane